Paradise Lost posters featuring an illustration owl, a mythological creature known to be wise and perch on the goddess Athena.
The Music Issue
Paradise Lost is a series of publications focusing on exposing popular stereotypes of people, in a Music, Love, and Religion issue.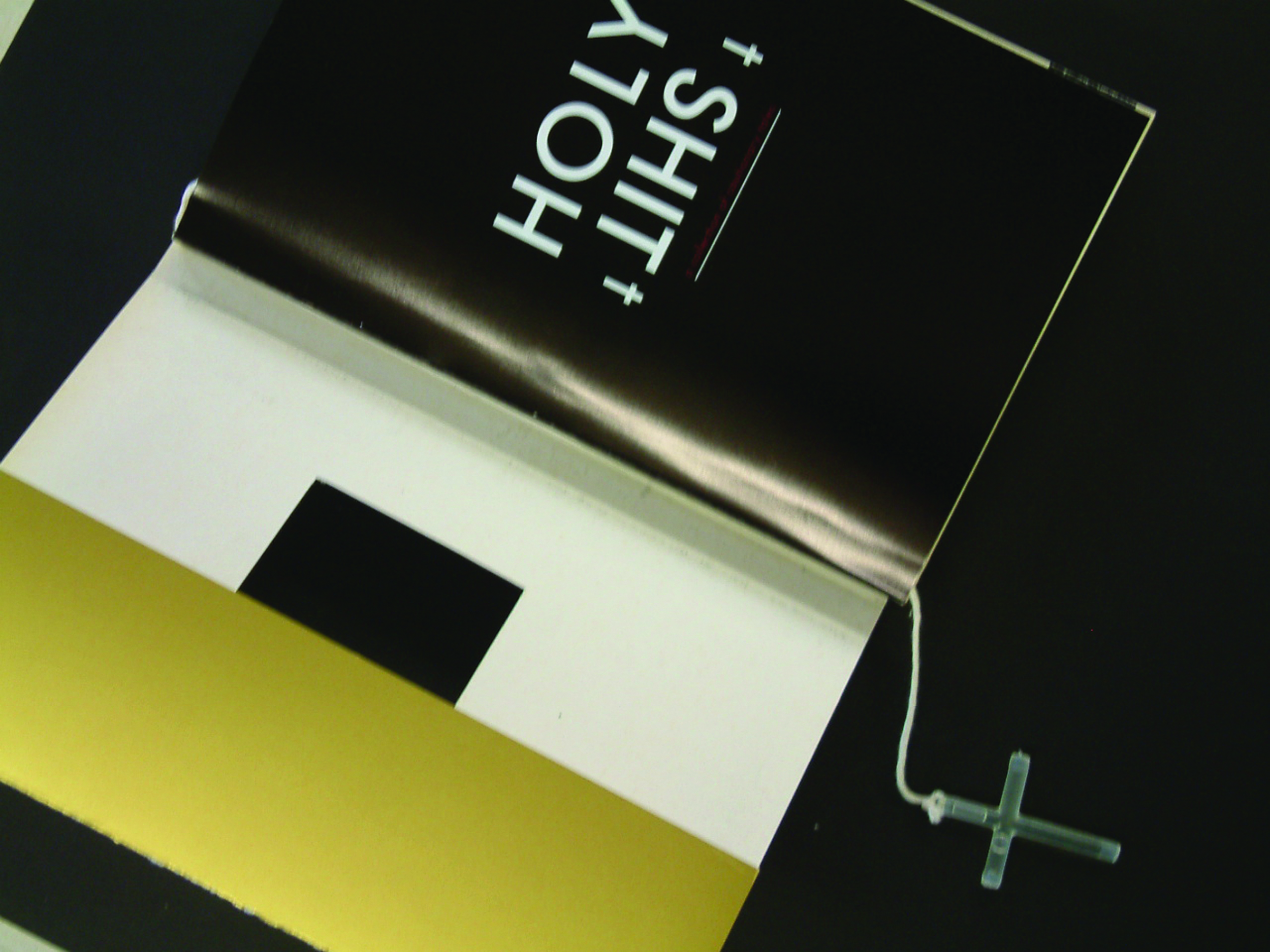 Holy Shit Introduction Page
Holy Shit Table of Contents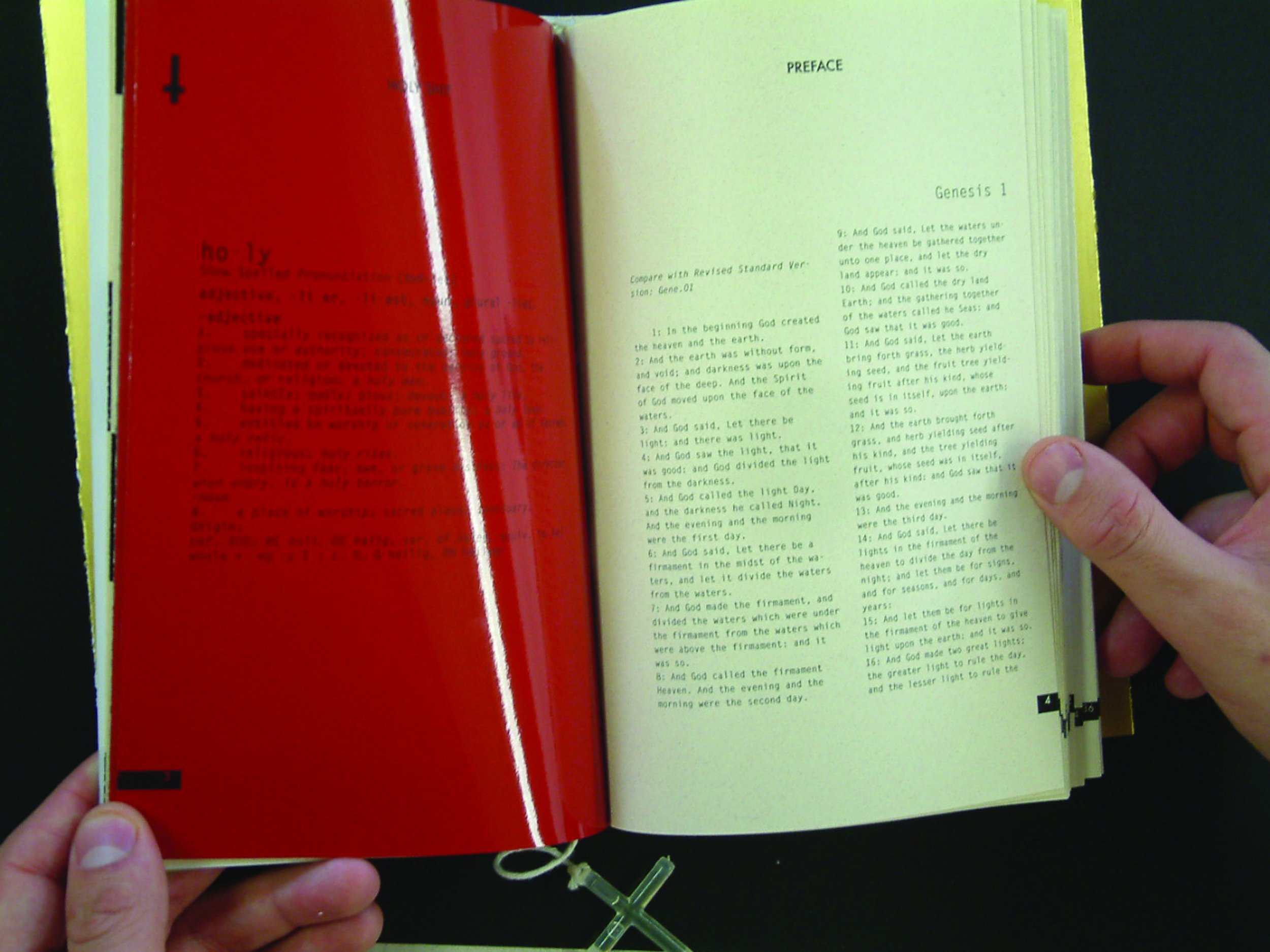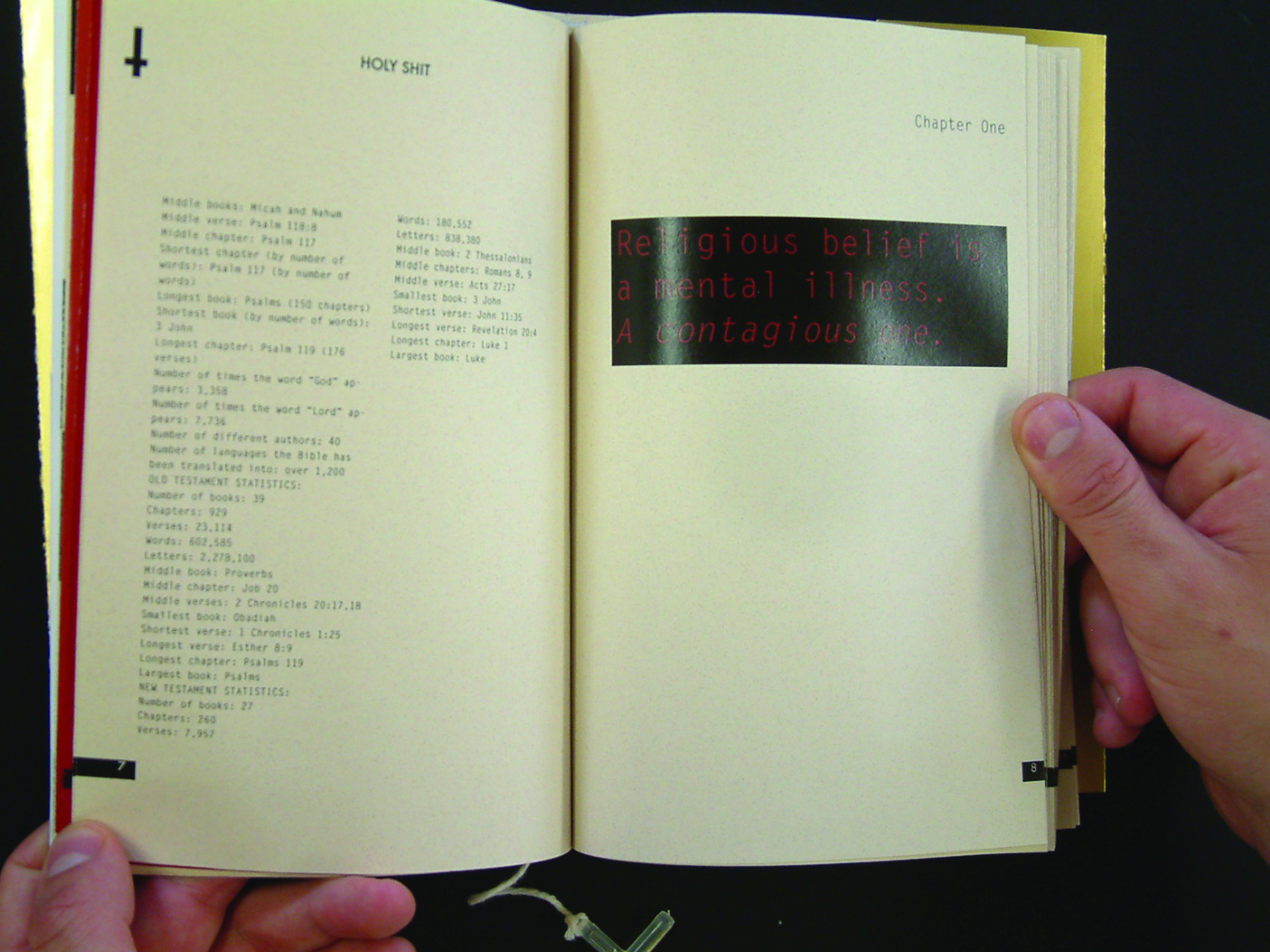 Holy Shit Spread 3
Holy Shit is an investigative look on the word "holy." This is a collection of articles, essays and poetry dealing with sensitive topics such as inbreeding, royalty, and priests.
Oz Fest Typeface
This was my first time using caligraphy and Font Lab software to create a font...a combo of different realms, hand made and digital. Maybe something wacky like combining the ideas of Ozzy Osbourne's Black Sabbath lyrics and "Wizard Of Oz" words.